Husby/Kittelsen/Halmrast/Ruud/Rennestraum
Thursday 9 November 5.30 p.m., Foyer, Arctic Culture Centre
Music and dance in rhythmic play. Fun fun fun!
In collaboration with Scene Finnmark and Dansearena nord we invite to rhythms, melodies and movement.

Playfulness, newly composed music and newly choreographed dance. Playfullness, interaction and common rhythms are at the center in this dialogue between newly-written music and freshly-made dance This is an experience for the whole family.

The dancers make music and the musicians make dance. Together they make a performance where the music and dance melt into one. We´re talking rhythm, movement and good vibrations in a small and intimate space.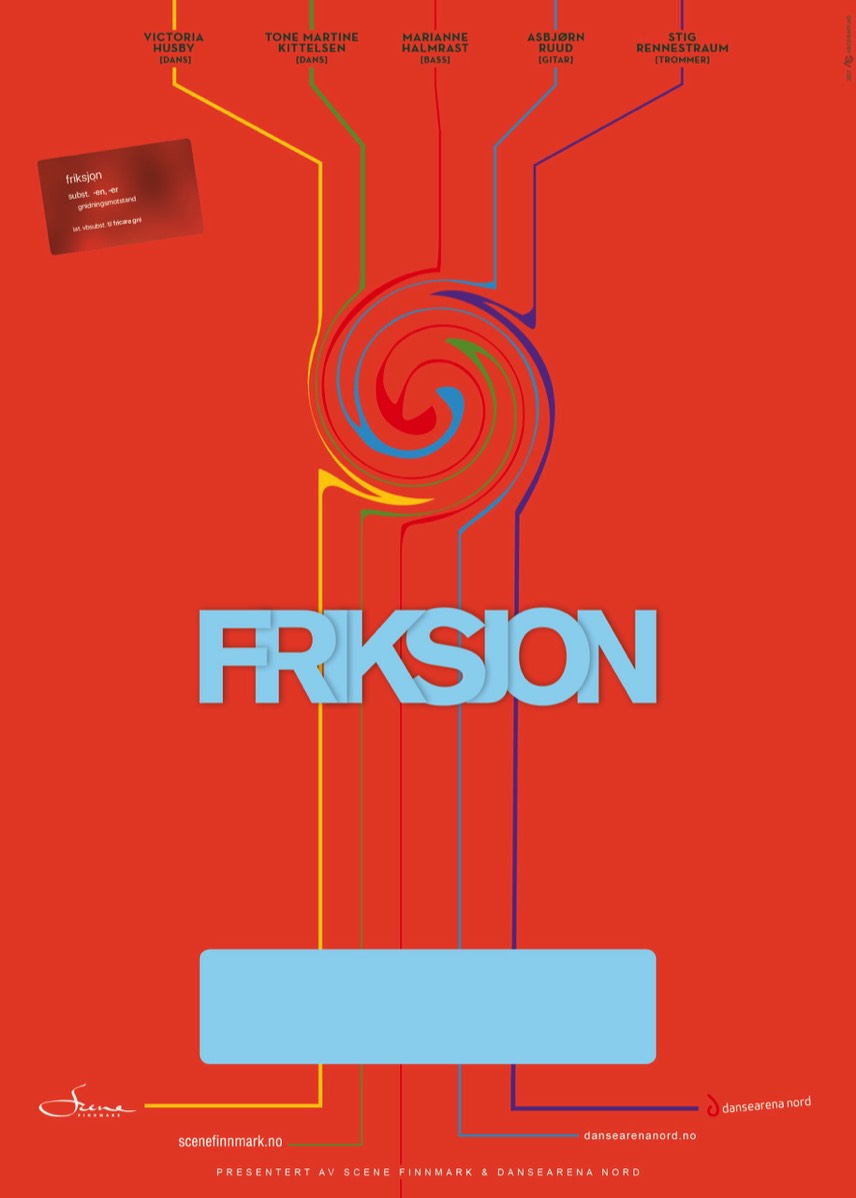 Danceartists Victoria Husby and Tone Martine Kittelsen Bass Marianne Halmrast Guitar Asbjørn Ruud Drums Stig Rennestraum

Duratiion ca 45 min.

A co-production between Dansearena nord and Scene Finnmark