"Med hjertet i dansen" (With the heart in dance) is a film about the joy of dancing and the desire to get good. But most of all about having a friend to lean on when things get difficult. For those who love to dance, meet three girls who can not live without it!
In the film we meet three girls who dream of being the best in dance and their struggle to achieve it. This is a film about passion, unity and family ties when big dreams come true.
This film is only in Norwegian.
Read more and see the trailer here.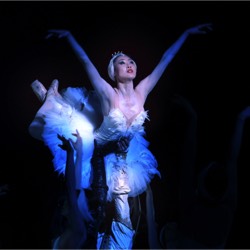 Maiko's fate was decided before she was born. Her name "Maiko" means dancing child.

Maiko (31) has through very tough training and discipline reached the pinnacle of her career as a prima ballerina in the Norwegian National Ballet. With her mother as the driving force behind her career, the family sold their house and car to send Maiko to the most prestigious dance schools. She was just a girl when she left her home in Japan to come to Europe to become a professional dancer.
Read more and see the trailer here.
DanseFestival Barents Show the film 'Breath' by Eva Bakkeslett, alongside Stellaris DansTeaters 'Whispers - by The Pearly Gates' and 'Anew'.
Read more here.
Loikka on Tour @ DanseFestival Barents
Loikka Dance Film Festival presents a collection of dance films from Barents and Nordic countries. The compilation will promote the dance film as diverse and rich art form.
Curator Kati Kallio is a Rovaniemi born choreographer - dance filmmaker and artistic director of Loikka Dance Film Festival. She is one of the pioneers in dance films in Finland and one of the key people behind Loikka festival.
Read more here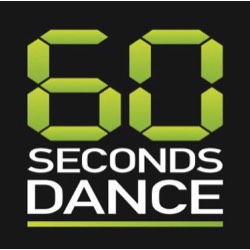 60secondsdance is a competition for dance films with the duration of one minute. The competition promotes the art form of dance film and gives dance filmmakers an online platform to showcase their work. 264 films from 39 different countries submitted to this year's edition. Each country has chosen a winner and runner-up, and 4000 audiences have voted for their favorites.
Read more here